Mastrick Matters Spring 2018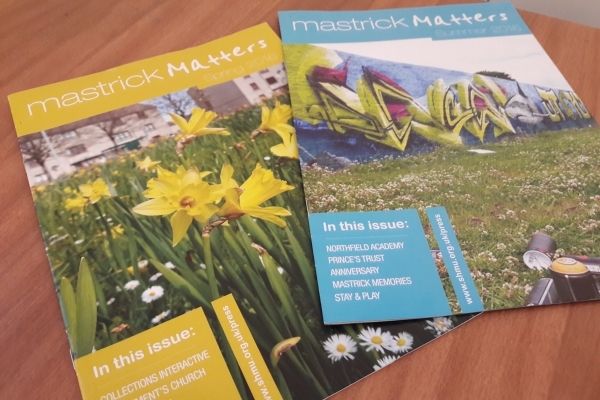 The Mastrick Matters editorial team are looking for new members to join the group. We're looking for people who are interested in what's going on in their community, want to share the great stuff happening in Mastrick and most importantly, who like a natter.
If this describes you then please pop in to our next meeting and say hello!
We meet on Tuesday mornings at 10:30am in the Mastrick Community Centre and our meetings are open to everyone who lives, works or volunteers in the area.
Our meetings will take place on the following Tuesdays:
· 23rd January
· 6th February
· 20th February
· 6th March
The magazine is put together by local volunteers who do everything from come up with content ideas, write articles, conduct interviews, take photos and proof reading. There's a role for everyone and lots of opportunities for training as well.
If you can't make the meetings but would still like to be involved, then we would still love to hear from you. For more information, or to share a story with the team get in touch with Laura at shmu on 01224 515013 or email Laura.