Collective Compositions Film Screening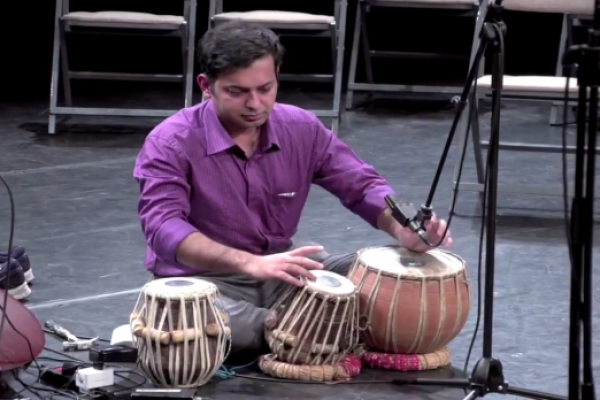 Free event to celebrate music of minority ethnic communities
10am
Saturday 26 March 2016
The Belmont Filmhouse
49 Belmont Street
Aberdeen
Free Entry (Click here to register)
During 2014 and 2015, Station House Media Unit established and ran a project called Collective Compositions. The project, which was funded by Creative Scotland, aimed to capture and celebrate the music of minority ethnic communities in Aberdeen through studio recordings and a documentary film.
The project worked with 16 acts as well as a seven-person film team to produce a compilation CD, a documentary film and two live performances. The first performance was hosted by Aberdeen University's Elphinstone Institute and the second at The Lemon Tree.
The screening of the volunteer-produced documentary will be followed by a 57 Degrees North-led discussion in the cafe about minority ethnic communities and music. A number of speakers have been invited to present their thoughts and ideas on the subject, then we'll open up the floor for general questions and contributions.
Speakers
Ahashan Habib - Cultural Sectretary at Aberdeen Multicultural Centre
Prithwis Banerjee - Collective Compositions participant
Helen Trew - Equalities and Diversity Officer at Creative Scotland
Gary Cameron - Cultural Policy and Partnerships Officer at Aberdeen City Council
The event is FREE. Interested in coming along? Click here to register!